The Atlanta Black Crackers were a hit in the Negro leagues and the segregated South. Though long gone now, an innovative plan taking root in the suburbs of Atlanta will keep the team's memory alive and help revitalize an entire community.

The former practice field for the team has become an overgrown and underused area of the Bush Mountain neighborhood of Southwest Atlanta, but since 2011, a plan has been brewing to change that. Grow Where You Are, an organization that takes a new tact at urban redevelopment, is crowdfunding an agro-ecological nature park on the two-acre site – what they call the Atlanta Black Crackers Lab Camp – where native wildflowers, medicinal plants and blueberry, apple, chestnut, pomegranate, persimmon, plum and pawpaw will grow alongside a small baseball field.
"I along with other team members have been personally affected by un-sustainable, culturally irresponsible 'redevelopment'," says Eugene Cooke, owner of Grow Where You Are. "This project is setting a precedent with a prototype for how undervalued urban land can be transformed into productive, safe learning spaces."

Four years ago, the city of Atlanta and the nonprofit West Atlanta Watershed Alliance got together for a plan to revitalize the land, which for decades had only been used for the annual National Wildlife Federation's Great American Backyard Campout and as a target for local vandals. Eventually they commissioned Cooke's group to manage the land and come up with its own vision. Cooke, who had already been successful on other similar projects, took a very politically-friendly approach that would be privately funded, comparatively dirt cheap and would install no permanent structures, allowing the city to not feel locked into a long-term approach. Of course, if Cooke's expectations are correct, wildflowers are the future.
"The success of this project," Cooke believes, with its nod to local history and eye toward a sustainable future, will show how things can be done in Atlanta and across the country in a way that will "insure that the redevelopment that happens is done with sincere intentions for economic opportunity, ecological preservation and community health."

And that points out Cooke's secondary goal: The Lab Camp can also be the centerpiece of renewal and revitalization of the Bush Mountain neighborhood, where many of the old homes are boarded up. And the city's interest in the project implies they have the same hope that this could spark new renovation, new investment and new life in the area.
For all this, GWYA is attempting to crowdfund $15,000 by April 22 for the restoration and creation of the Lab Camp. A trivial sum by most municipal building standards, yet one mountain Cooke's company is having to climb.
"We can and have demonstrated the ability to complete wonderful projects on smaller budgets to demonstrate our effectiveness and an example which community members can be inspired toward their own entrepreneurial endeavors," Cooke says. But however effective GWYA has been, the money must still be raised for the Lab Camp to bear fruit, literally and figuratively. "Because most of this food will be used to feed the community through events and educational experiences, we must find a way to utilize all of our Atlanta projects so that we too will be taken care of financially."

And once the park has been established, there will be one last job to fill. Where most other parks might have a groundskeeper, the Lab Camp will need a full-time farmer. Though farming has its requisite hard work, it will not be without its perks. Part of Cooke's larger plan is to buy and renovate one of the nearby boarded up houses and turn it into a home for the farmer, or what Cooke refers to as "a sanctuary."
"It is our goal to continue to inspire everyone we touch to become connected in whatever way possible back to the earth and the healing work of growing," he says. "Hopefully it will jumpstart an initiative to remodel other abandoned properties in the area and provide housing for those in need."
Comments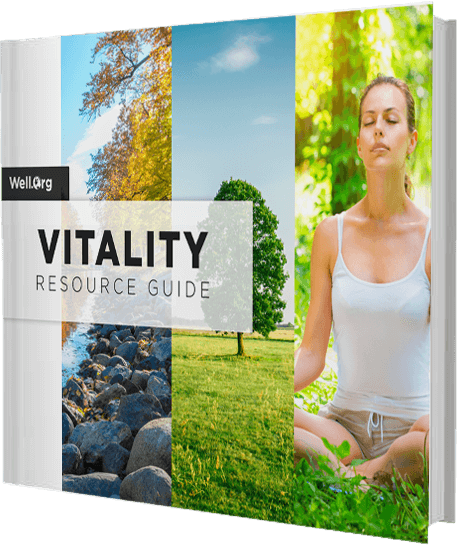 Get the FREE VITALITY RESOURCE GUIDE RECIPES, workouts, sleep tips, and much more.